When children are sponsored they are provided with education and, during term time, live in one of the school dormitories. In one of our primary schools, some children are accommodated in temporary quarters, but this is not a long term solution.
A girls' dormitory is part built and we are seeking funding to complete this. Gifts given towards this project will help provide the extra capacity needed for educating more children.
When complete, this dormitory will house the girls of Primary School St Matia Mulumba in Kyancoole, Masaka. The external works are well under way.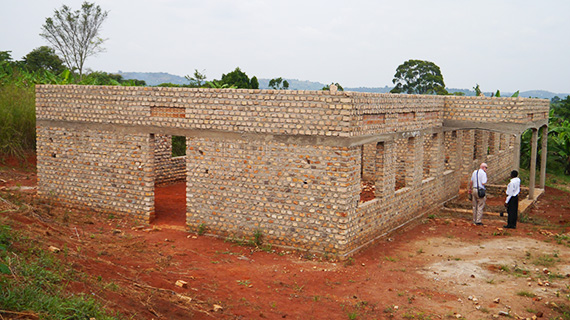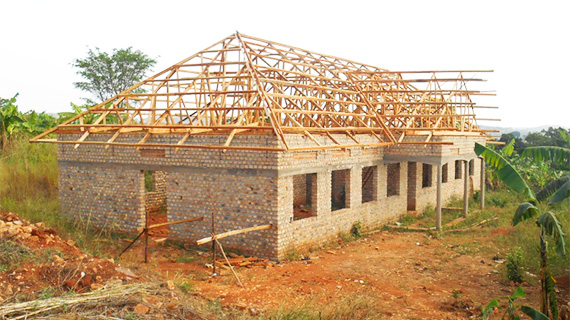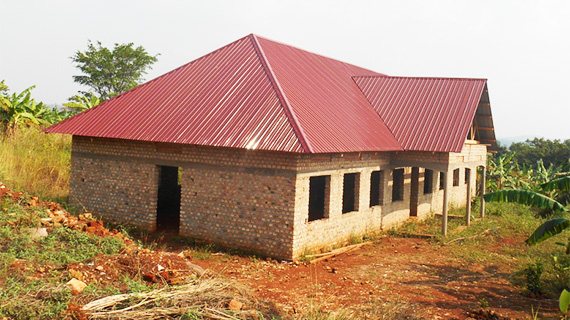 At present the children collect water twice a day from a pond. The water is clean, but is not drinking water, so needs to be boiled. Your gift towards providing a water pump on site would alleviate the need for this and provide a water source, not only for the school, but also for the local community.
The children below are collecting water at St Matia Mulumba, where we are looking to sink a water borehole.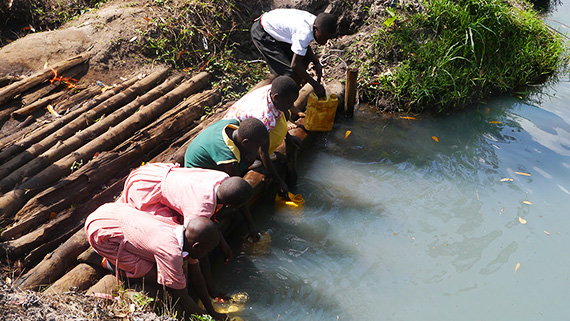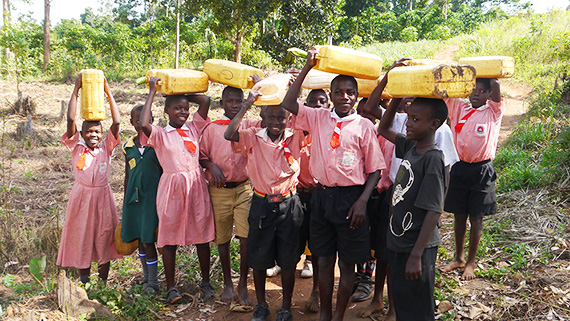 In school the children have begun to use small solar powered lights to enable them to complete homework in the evening. Your gift would mean that lights could also be given to the families of day pupils, so that they can also complete assignments at night.
The sun has gone down, but these children are still able to study, due to the solar lighting provided at the school.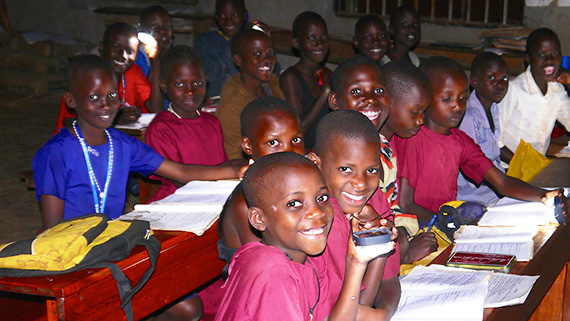 If you are able to provide vital funds for any of these projects, please donate.
For more information, please see our Frequently Asked Questions.