Our Board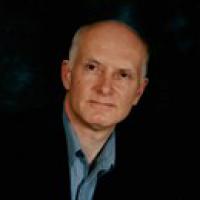 Ted Fawcett, Chairman, Governance and Management
Before retiring Ted spent his career in senior management within the voluntary sector, including time spent as a CEO. In recent years, Ted has also been Chairman of Cruse Bereavement Care Bedfordshire and Home Start Wellingborough, and he is currently a Trustee of the charity LIFE. He has travelled the world extensively and seen at first hand the plight of poor children in India, Vietnam, Brazil, South Africa and Uganda. Ted believes passionately in education as a means for providing desperately poor children with a real future. His deep Christian faith is at the centre of everything that he does.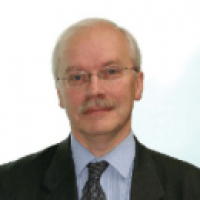 Gordon Lland, Vice Chairman, Marketing and Website Contents Manager
Gordon Lland has over 35 years' experience in the engineering and information technology industries. He has been Project Director for many construction projects throughout the Middle East, the Far East and Africa. Travelling and working in overseas environments has given Gordon first-hand experience of the plight of peoples in developing countries. There are many challenges but also many opportunities to be grasped such as the educational sponsorships provided by EVC Uganda.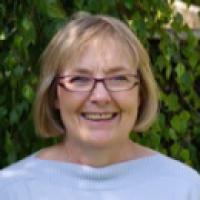 Judi Fawcett, Secretary Responsible for Child Sponsorship
Judi worked in primary education for 34 years, 13 of these in senior management, before retiring in 2005. However, retirement has not meant that she has left the field of education behind. She continues to volunteer each week in her local village primary school and is heavily involved in the work of EVC Uganda. Visiting the projects on a regular basis has only served to reinforce her belief that receiving a good education is every child's right and, seeing the way the children change and benefit from the experience of being in school, serves as a motivation to her to continue to promote the work of EVC whenever possible.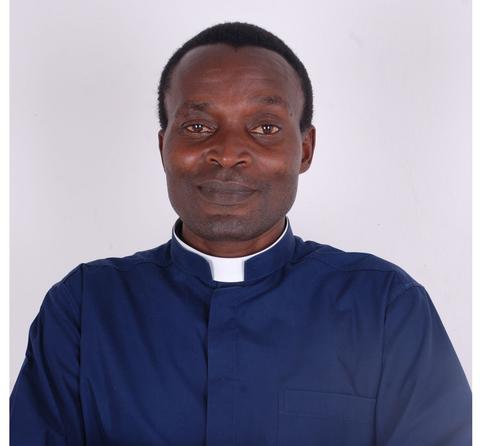 Father Boniface Kaayabula, Ugandan Childrens' Education
Ordained on 8 August 1992, Fr. Boniface is a Roman Catholic priest based in Masaka Diocese, Uganda. Between 1992-1995 he served as a curate, and from February 1995 to October 2010 he served as parish priest of the Immaculate Heart of Mary, Kyamuliibwa Parish, Presently, Fr. Boniface is the parish priest of St James Buuzabalyawo in Kyansi. Fr. Boniface has an interest in empowering the vulnerable and poor children together with the youth and young orphans. In the last 19 years, Fr. Boniface believes that God has helped him to help many children who would not have been able to go to school to acquire an education.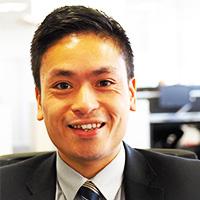 Ramon Monserrate, Fundraising and Website Development Team
Ramon moved to the UK from Hong Kong at a very young age and and subsequently grew up and studied in Bedford. He graduated from the University of Sheffield in 2009 with a BA (Hons) Degree in Chinese Studies and has had experience working and studying in the People's Republic of China and Taiwan. Ramon is now working within UK Regulatory Compliance in the Financial Services sector.
The experiences in education that Ramon has received through his own schooling up to university has inspired him to ensure that education is the driving force behind the Charity's work. For Ramon, education provides each child the opportunity to be on a level playing field, and is committed in finding and delivering creative and effective ways of securing necessary funds for the work of the charity to obtain its goals.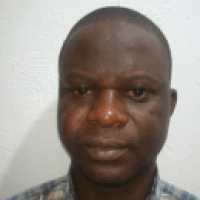 Robert Bbaale
Robert is a Representative of Projekthilfe Uganda ev, providing technical support to the grass root development groups and overseeing the implementation of projects funded by project Hilfe Uganda.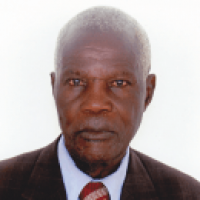 Joseph Ssekibaala
Joseph Ssekibaala has studied in Uganda, The Czech Republic and Scotland. He is qualified in Co-operative Management and has served as a Chairman, Manager and Accountant on national, district and sub-county levels for more than 30 years.
Since retiring, he has served his church as a chairperson and treasurer.
He has helped many needy children towards their studies and development.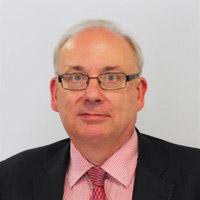 Neil Yeomans, Treasurer
Neil has recently retired having spent over 30 years working in audit and accounting for one of the largest global professional services firms, and was a partner for the last 20 years. He has travelled extensively and worked in Australia for 2 years and Poland for 3 years. Neil is a qualified chartered accountant and as well as skills in financial management and control, he has experience in project management, risk management and governance.
Neil has a number of other charitable and voluntary roles, including being a school governor, which are based on providing equality of opportunity and care and support for the disadvantaged.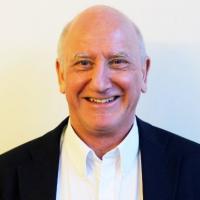 Andy Hunt, Management and Business Development
Andy has over 35 years of experience in Business Management and Consultancy roles, gained principally in the IT Industry. He has travelled extensively, working with teams in China, India, Thailand and across Europe, coaching and consulting in Business Improvement with business leaders and adapting methods and approaches to the local national and organisational cultures.
Andy's interest in EVC Uganda arises from recognition of the freedoms and opportunities that education creates and the wish that they may be enjoyed by less fortunate people of the world, particularly in Africa and India. He has experience in working with other charitable and voluntary organisations.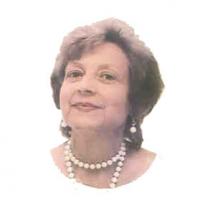 Jenny Hall, Child Protection Guardian, assisting with Child Sponsorship Programme & Networking
Jenny has spent 30 years in education within the UK and also spent a year teaching in Australia. She holds a B.Ed and is passionately committed to helping the desperately poor children of Uganda receive a real chance in life through access to school.
Jenny works with Judi Fawcett to manage and promote EVC's Child Sponsorship Programme and, as a prolific networker, aims to take the story of EVC's work to many different people and organisations in order to gain further support.
Our Volunteers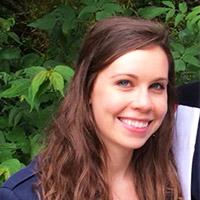 Rebecca Lland, General Volunteering
Together with Simona Verdura, Rebecca was the first to visit Father Boniface in 2013 and helped spearhead the initial fundraising campaign. She is a Paediatric Speech and Language Therapist and is a natural with children. She says, "EVC is important to me as I understand the need for every child to have the opportunity of a childhood which is vital in their formative years."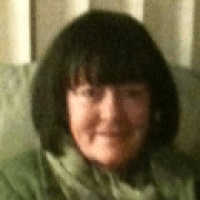 Mary Frost, EVC Churches Ambassador
Mary was born in Carlow, S. Ireland and was educated in the Presentation and St Leo's Convents. After completing both her Intermediate and Leaving Certificates Mary worked for a couple of years for the Department of Agriculture. In 1969 she came over to work in Lloyd`s Bank in London. Mary married Alan and has two lovely children and five gorgeous grandchildren. She has been employed for the last 30 years doing accounts for various firms and is Treasurer for 5 Charities. Mary loves helping others and does some voluntary work. She worked for Emmaus Village Carlton for 11 years and loved working alongside the Companions. Mary also sings with the KMS Musical Society, enjoys Classical music and loves working with her Church Community.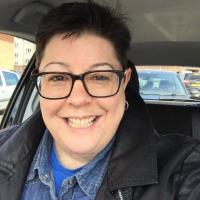 Mia Fox, Gift Aid Secretary
Mia is Catholic Chaplain to Newcastle University and a great advocate of EVC Uganda, being the driving force behind the fundraising activities at the Catholic Chaplaincy. In 2001 she spent 6 months in the Copperbelt in Zambia and experienced first-hand the desperation of children living in dire poverty. She has worked with university students for more than a decade and speaks of the value and importance of education and a safe place to explore potential.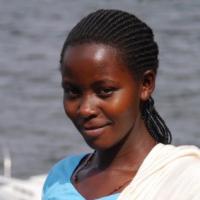 Naluyange Gonzaga, Bursar to St. Matia Mulumba Kyankoole Primary School
As one of our volunteers based in Uganda — Gonzaga was born to a family of 9 children. All her parents were peasants. They used to cultivate all the gardens and they would plant crops just to enable them to raise fees. Life wasn't easy for Gonzaga because she studied at poor schools and used to walk long distances to reach there. But because she was committed she succeeded. She worked hard so as to pass all her exams and the hard work enabled her to reach where she is today. Gonzaga is a hard working girl ready to move with change, committed, self motivated and she loves children and education. She feels bad when she sees children at home minus schooling.
Gonzaga achieved her Bachelor's degree in Business Administration from Kyambogo University in 2013 and is qualified to do accounting and management duties. She has worked for St. Matia mulumba and been a volunteer for EVC Uganda from May 2014 to date.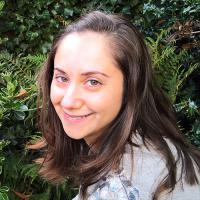 Karen Moubarak, Website Development Team
Karen is local to Bedford and attends St Joseph's Church – the parish where EVC Uganda was formed. Keen to be involved in church activities, she has contributed her time to help with various fundraising events for EVC when it was their Parish Project.
Karen previously worked as a Care Assistant, where she attended to the needs of the elderly and aimed to improve their quality of life. She recently returned to education, and graduated with a Foundation Degree in Website Design. Karen has since volunteered to be part of the website team, hoping to raise awareness about EVC and make a difference to the lives of the poor children in Uganda.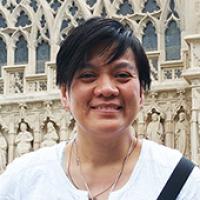 Nemia Pahila Corpuz, Website Development Team
Nemia was raised in the Philippines, where she trained in her profession. She is currently practising as a Nurse for the National Health Service in Bedford.
Having seen poverty and lack of education in the Philippines, Nemia strongly believes that providing an education for children will give them hope for a brighter future. She is an EVC Child Sponsor, which she finds extremely rewarding and has volunteered as a member of the website team.
Nemia also supports the Society for the Protection of Unborn Children, where she is Liaison between SPUC London and Bedford.