Prayer is central to all that we do at EVC Uganda and we encourage our supporters to pray for the success of our work.
'The prayer of a righteous man is powerful and effective', so writes James in chapter 5 verse 16 of his letter. So a small group of us meet together on the last Wednesday of each month for a time of worship, prayer and updating, bringing the work of EVC to the Lord and asking for Him to cause our work to grow and be successful.
We would love to see this group increase in size and, for any who are able, to join us in these times. We meet for just over an hour at 8 pm at Our Lady of Ransom RC Church in Kempston every last Wednesday of the month. Please see the blog post about our prayer meeting for further details.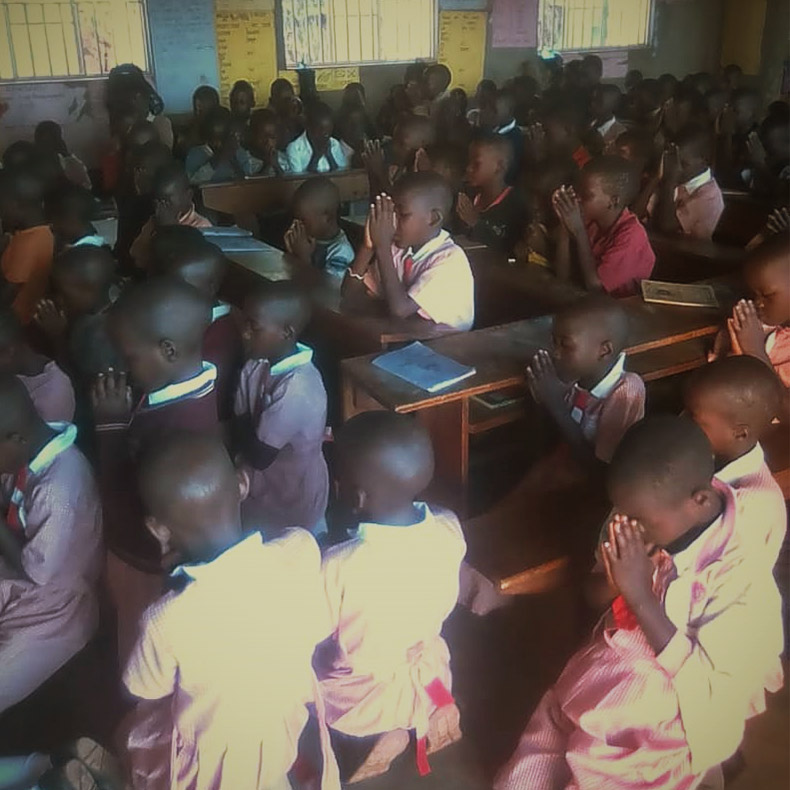 If you are not able to join us but are willing to pray, please use the prayer requests below as a help and guide for your prayers:

This Months' Thanksgiving Prayers:​
Success of church appeals to date.
The dedicated trustees and volunteers.
For all child sponsors and donors who give so generously.
For so many priests who so enthusiastically support EVC's work.
This Months' Prayer Requests:​
The successful completion of the Ugandan based audit.
Continued success of the Church Appeals Programme.
That EVC continues to provide high quality support to donors.
Success of the EVC Musical Evening in September.
Attract more skilled people as volunteers.
Success in raising substantial sums required for EVC Projects.
High quality work is central in all projects under development.
Parents in Uganda learn to really value education.
That we are able to support children with disabilities in education.
That we are able to provide education for even more poor children.
That people understand the children's needs are overwhelming.
The continued dedication and support of the teachers in EVC schools.
The Lord provides Father Boniface with good health and strength.
---
"In all your prayer and entreaty keep praying in the Spirit on every possible occasion. Never get tired of staying awake to pray for all God's holy people."
(Ephesians 6:18)